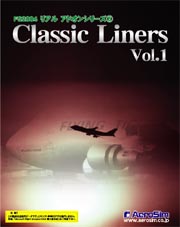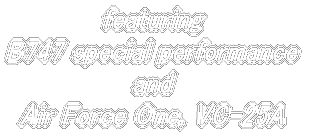 Medium : Download
Price : USD 19.75
O S : Windows98/Me/2000/XP

Please - note that this download product is not a Stnad Alone Product.
This is an Expansion Product for the owner of Classic Liners, Vol.1 for FS2004.
Do not download if you are not flying with the fleet of Classic Liners, Vol.1.



---
---
Copyright (C) 2006 AeroSim Co., Ltd. All rights reserved.
Highly detailed visual model of B747SP and VC-25A (28000 and 29000)
Of the VC-25A, 28000 and 29000 have a differenct antenna system. The number of antenna
and the location are different.
Refined flexible wings with numerous XML parts.

Superb dynamic shine, especially on a tail section of B747SP and hinge covers of the flaps.

Liveries of B747SP: Boeing Corporate Color, TW, PA and SV.